Squirrel Removal | Catskill, NY
Types of nuisance wildlife living in and around the city of Catskill include the gray, red and flying squirrels. They adapted to live with humans as people help provide food, shelter and protection from predators.  As a nuisance wildlife control company, we provide services for squirrel removal, control and prevention. Overall, we just get rid of the squirrels from your attic!
Gray Squirrels in Catskill, NY:
Gray squirrel can be a nuisance once they enter your home from attic vents or chimneys. They get to the roof line from over hanging tree branches or the gutter sprouts. These rodents are very agile and resilient. Once they have identified a warm and dry place, it would be hard to control them from entering your home.
Flying Squirrels in Catskill, NY:
Flying squirrels are the most abundant squirrel in America. People do not observe them because they are nocturnal. One thing to consider about them is that they are community nesters. Meaning that their small community in your attic can reach up to 30 squirrels! So it is very important to take care of a flying squirrel situation before they increase they population rapidly.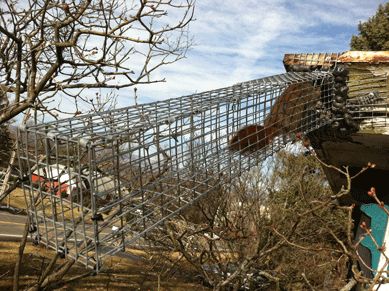 Red Squirrels in Catskill, NY:
Red Squirrels on the other hand are solitary during the non-breading season. The squirrel usually finds their way into the house from the foundation rather than the roof line. They are also known to bring a large amount of food with them and stores most of their nuts and seeds inside your house during the fall and winter seasons. You can usually hear most of their activity inside your walls rather than the ceiling.
Catskill Squirrel Removal Hours and Contact Information
Squirrel removal and control in Catskill, NY is our line of work, in which we enjoy doing. We have our system of getting rid of squirrels from your attic to be very effective and efficient. We are very confident that we offer multiple year long guarantees in securing your home for your peace of mind. Our hours of service is 24 hours a day, 7 days a week. Contact us toll free 855.767.2287 or 855.SOS.BATS. You can also email us at [email protected].
Albany, Athens, Averill Park, Ballston Spa, Ballston Lake, Bearsville, Berlin, Brunswick, Cairo, Canaan, Castleton-On-Hudson, Catskill, Clifton Park, Cohoes, Colonie, Copake Falls, Craryville, Delmar, East Greenbush, Elizaville, Freehold, Gallatinville, Germantown, Ghent, Glenmont, Glenville, Halfmoon, Hannacroix, Hillsdale, Hudson, Hyde Park, Latham, Loudonville, Malta, Mechanicville, Milan, Nassau, Niskayuna, Old Chatham, Poestenkill, Ravena, Rensselaer, Red Hook, Rhinebeck, Rotterdam, Saratoga Springs, Saugerties, Schenectady, Scotia, Selkirk, Slingerlands, Tivoli, Troy, Waterford, West Sand Lake, Windham, Woodstock, Wynantskill
Let us help. Contact Hudson Valley Wildlife Solutions today!