Removing Flying Squirrels from the Poestenkill, NY Library
Have you ever heard what sounded like something running across your ceiling? That's precisely what the folks at the Poestenkill Library in New York heard before calling us at Hudson Valley Wildlife. Our team member, Neil, headed over to check out exactly what was going on and discovered that the library had some most unwelcome visitors: flying squirrels.
The name "flying squirrel" may be a bit of an exaggeration. While bats remain the only mammal that can indeed fly, the flying squirrel can glide up to 300 feet. That means an adult flying squirrel can fly about as far as the Statue of Liberty is tall! Nearly half as small as their cousin, the grey squirrel, the flying squirrel is known for its huge eyes and flaps of skin from wrist to ankle, which give them the ability to soar through the air.
Flying squirrels can wreak havoc on buildings and homes. In January, cold temperatures keep the squirrels inside most of the day and night. Flying squirrels do not actually hibernate but do slow down their metabolism to conserve energy. They are social creatures and nest with up to 20 other flying squirrels to keep warm. They are nocturnal and live in colonies of 6-8.
Neil was able to set traps over the entry points to achieve a 100% trapping rate. Over two weeks we were able to catch six flying squirrels living in the library.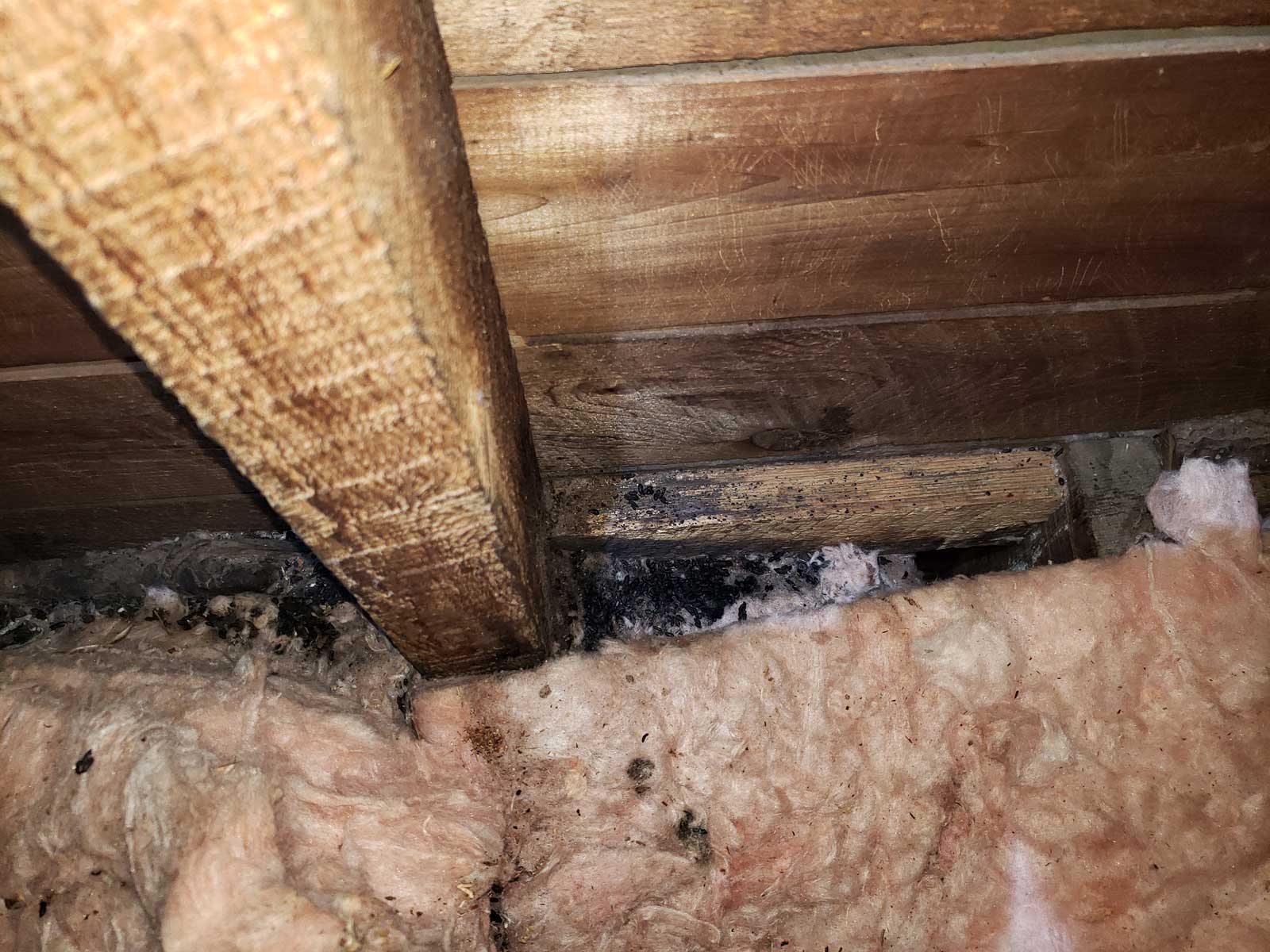 Signs of a Flying Squirrel Infestation
Gnaw marks in wires, PVC, boards, and paper goods may indicate a flying squirrel infestation. Visible droppings or sounds of scampering in the walls or ceilings may also be another indicator that you may have an uninvited flying squirrel guest. Their waste usually shows up as brown stains on the ceilings and walls after seeping through insulation. Flying squirrels can chew through facia boards, electrical wiring, insulation and drywall. They also can leave behind a particularly putrid smell. Flying squirrels have also been known to carry parasites and a form of typhus that gives flu-like symptoms. All-in-all, these are critters we simply do not want to have to living in our homes.
Flying Squirrel Prevention
Homeowners should seal all possible entry points around the house, paying meticulous attention to tiny openings and spaces around doors and windows. To prevent flying squirrels from gaining entry, homeowners should also place screen vents in openings to chimneys, and keep tree limbs cut back to at least six to eight feet from the roofline.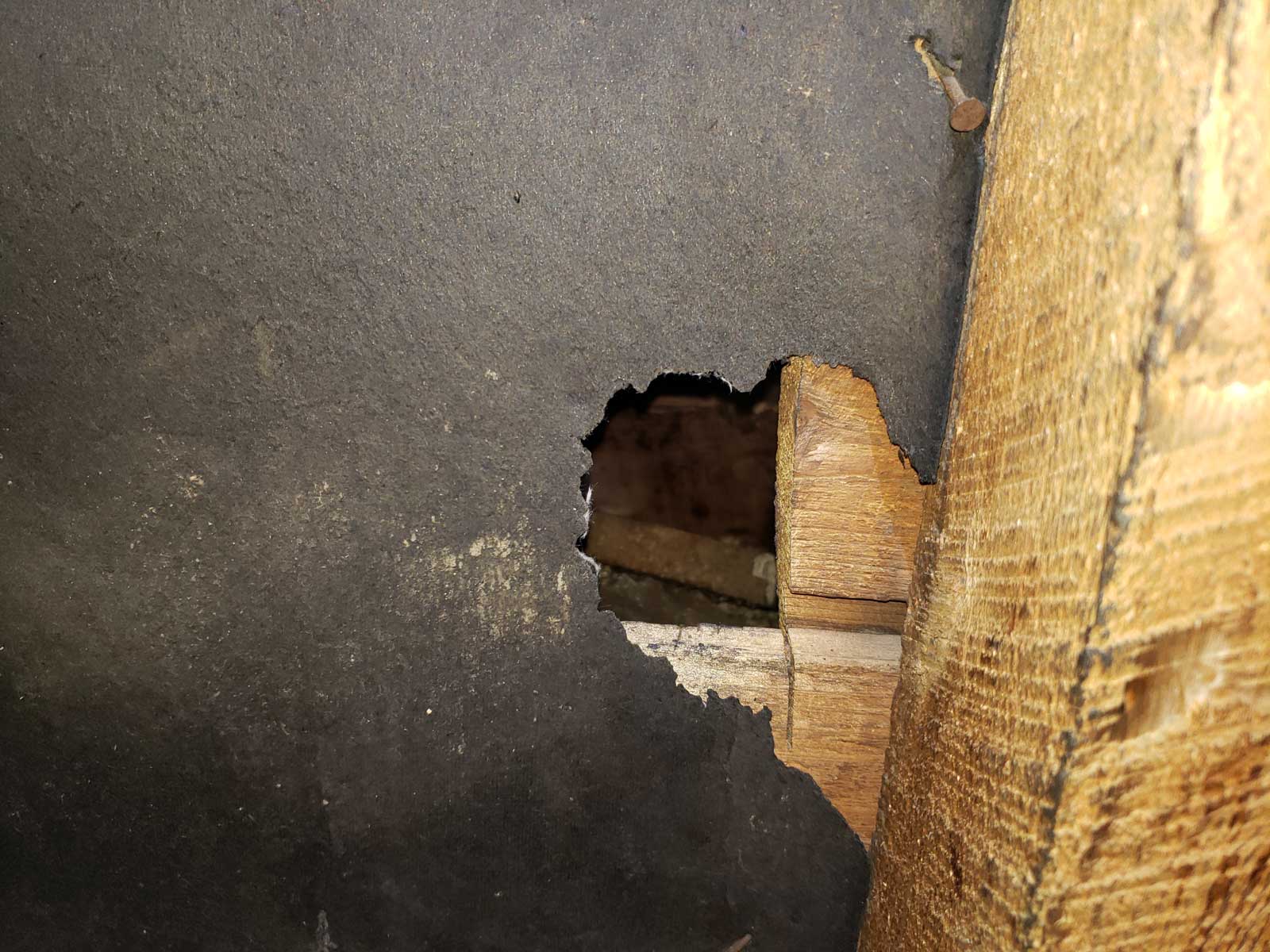 How to Get Rid of Flying Squirrels
If you suspect you have flying squirrels as squatters in your attic, it's essential to call a licensed pest removal company to inspect your home or office. They will identify the species, find entry points, and set traps to remove any resident squirrels. To observe activity patterns, a thorough inspection, beginning about an hour before sunset and early evening, will help find activity patterns. Knowing how the squirrels are entering the dwelling makes it easier to identify any nests. A licensed pest removal company or wildlife specialist will close all holes larger than 6 millimeters (about a quarter of an inch) with screens, steel wool, hardware cloth, or other appropriate material. To immediately remove squirrels that are present, traps are often used.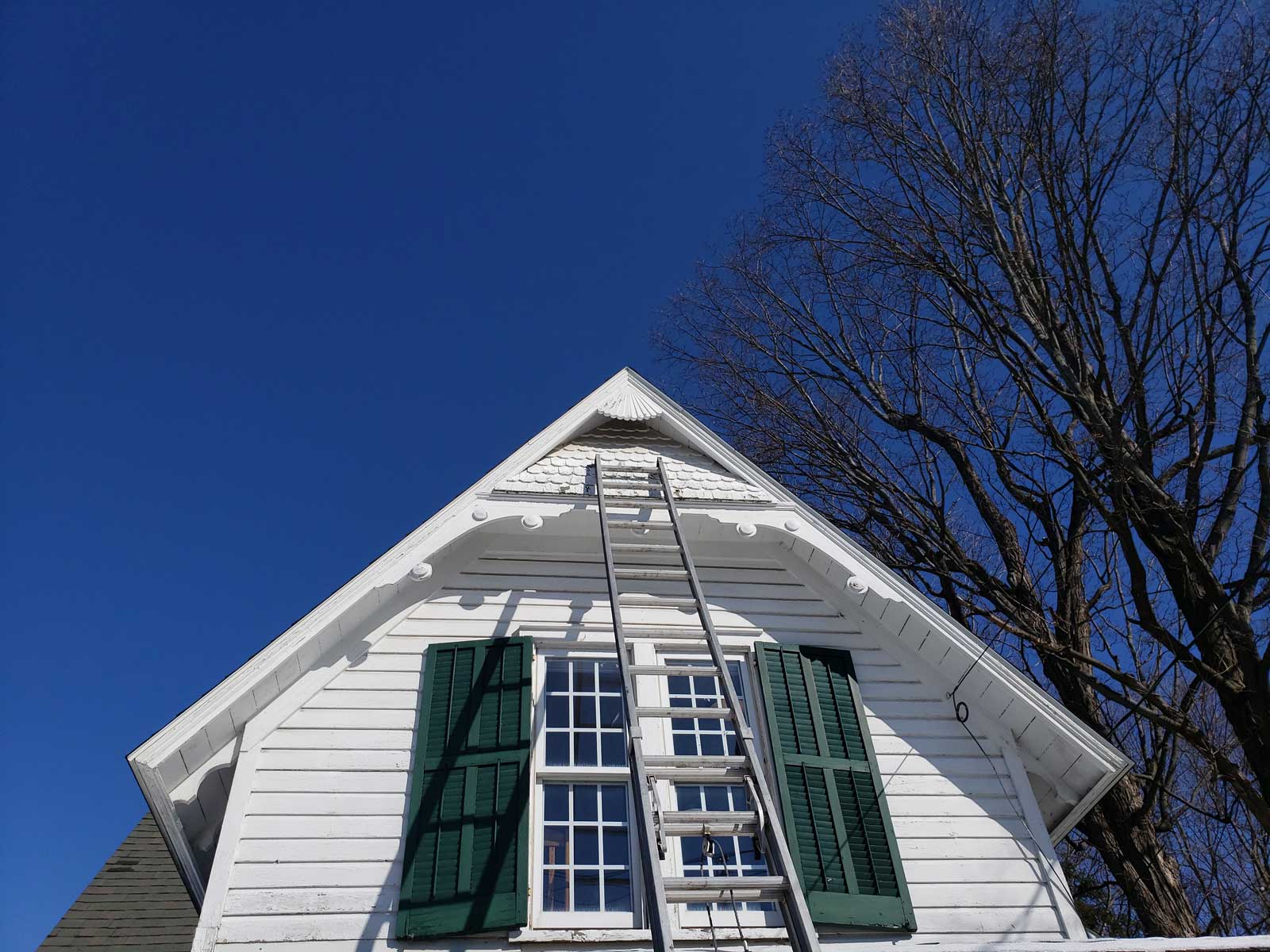 The Most Carnivorous Squirrel!
Flying squirrels eat a diet that consists of nuts and acorns, but they also snack on other plant matter such as fruit, buds, flowers, seeds, bark, mushrooms, beechnuts, hickory nuts, and other large seeds. Flying squirrels have the biggest appetite of the squirrel family. They also eat bugs, insects, birds, eggs, nestlings, and carrion – which they begin storing in late summer in their nests, the ground, and in trees. (You understand why they bring such a putrid smell to a house!) Flying squirrels use conifer seeds as another source of winter nutrition. When flying squirrels live near bird feeders, they also eat sunflower seeds and suet. It is crucial to pay special attention to where you are positioning bird feeders and baths in your yard. The bark, buds, blossoms, and sap of trees such as the pine tree or sugar maple are foods that flying squirrels eat in the spring. We always recommend keeping trees that attract flying squirrels away from dwellings when planning your landscaping.
Flying Squirrels Have Pink Fur
Biologists recently discovered that under ultraviolet light, flying squirrels glow a fluorescent pink. This discovery teaches us that the flying squirrels are one of the only mammals known to absorb light in one color while emitting it in another. Scientists speculate that fluorescence in flying squirrels may help with night-time communication, but this has not been proven.
If you have a Flying Squirrel Problem, Call the Experts from Hudson Valley Wildlife Solutions
Is the pitter-patter of little feet across your ceiling keeping you up at night? Are you smelling an off-putting scent that you can't quite figure out? It may be time for you to give us a call to inspect your space. Whether it's flying squirrels or something else, we will identify your unwanted house guests and remove them in the most humane way possible. Flying squirrels can appear adorable and cute, but they can cause homeowners thousands of dollars in damage. If you think you may have a flying squirrel infestation, call us today to schedule an appointment.
Additional Information about Flying Squirrels
Albany, Athens, Averill Park, Ballston Spa, Ballston Lake, Bearsville, Berlin, Brunswick, Cairo, Canaan, Castleton-On-Hudson, Catskill, Clifton Park, Cohoes, Colonie, Copake Falls, Craryville, Delmar, East Greenbush, Elizaville, Freehold, Gallatinville, Germantown, Ghent, Glenmont, Glenville, Halfmoon, Hannacroix, Hillsdale, Hudson, Hyde Park, Latham, Loudonville, Malta, Mechanicville, Milan, Nassau, Niskayuna, Old Chatham, Poestenkill, Ravena, Rensselaer, Red Hook, Rhinebeck, Rotterdam, Saratoga Springs, Saugerties, Schenectady, Scotia, Selkirk, Slingerlands, Tivoli, Troy, Waterford, West Sand Lake, Windham, Woodstock, Wynantskill
Let us help. Contact Hudson Valley Wildlife Solutions today!